Adiantum Maidenhair Fern

Return to

Shady A-H
Heuchera
Hosta
Shady I-Z
Ferns
Shady Native
Shady Ground Covers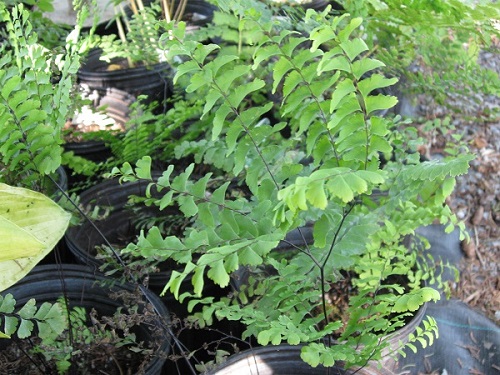 Maidenhair ferns are delicate in appearance, forming a medium sized clump of arching black-stemmed fronds, with green leaflets arranged in a wide fan. Plants take a couple of years to reach mature size, appreciating a rich soil that stays evenly moist.

Maidenhair ferns combine well with smaller woodland perennials such as Tiarella, Dodecatheon, Trillium.

All photos taken at our nursery. Inclusion here does not always mean we have in stock.