Return to

Shady A-H
Heuchera
Hosta
Shady I-Z
Ferns
Shady Native
Shady Ground Covers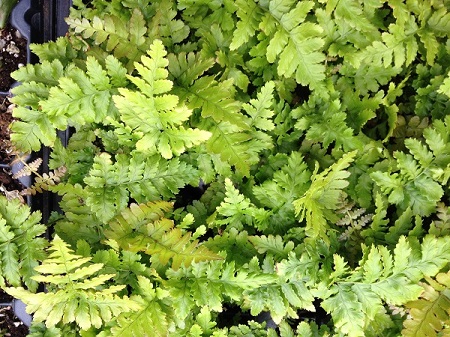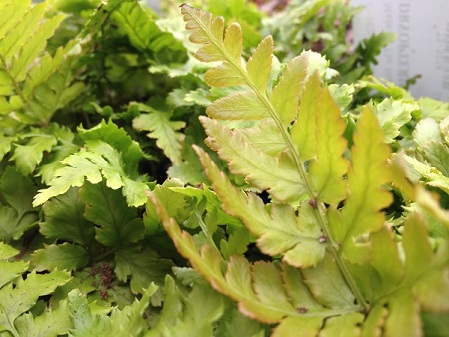 Dryopteris or Male ferns can form a very tall specimen in a rich, moist setting. Plants make a strong clump of large dark-green fronds, which arch gracefully under their own weight. The foliage remains green right through until late fall or winter. Not too tall.

The Dryopteris e. 'Brilliance' variety we stock (shown above) has unusual orange to bronze tinges in new foliage, maturing to green come summer.

All photos taken at our nursery. Inclusion here does not always mean we have in stock.