Return to

Shady A-H
Heuchera
Hosta
Shady I-Z
Ferns
Shady Native
Shady Ground Covers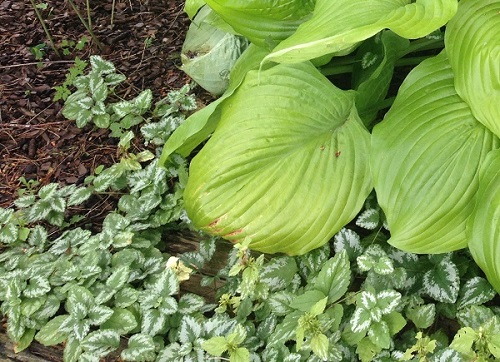 A good ground cover for dry shade, with pretty yellow flowers and silvery tinted foliage this plant is well behaved (not as aggressive as Lamium). Excellent for mass planting, and especially for edging or in mixed containers. Many people do not realize it is not a true Lamium.

This ground-cover spreads by trailing stems along the ground. Be cautious about using string trimmers to cut back as every small piece may root to form a new plant.

All photos taken at our nursery. Inclusion here does not always mean we have in stock.