Return to

Shady A-H
Heuchera
Hosta
Shady I-Z
Ferns
Shady Native
Shady Ground Covers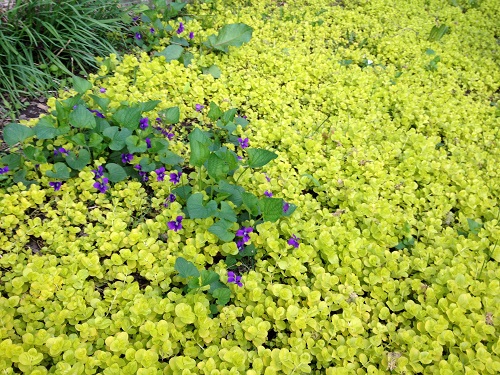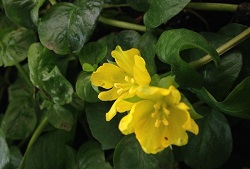 Creeping Jenny has very low stems filled with small round leaves in either green or almost yellow. The white flowers are icing on the cake. This plant trails well and can be nice at the top of a wall.

Like all ground-covers Creeping Jenny can quickly outgrow it's welcome. Be cautious about using in mixed beds as it will out-compete most perennials. A great substitute for lawn in very shady locations, it can be trimmed with a mower easily and will often out compete grass making for an easy transition. In above photo wild violets are mixed with yellow Creeping Jenny.

All photos taken at our nursery. Inclusion here does not always mean we have in stock.