Return to

Shady A-H
Heuchera
Hosta
Shady I-Z
Ferns
Shady Native
Shady Ground Covers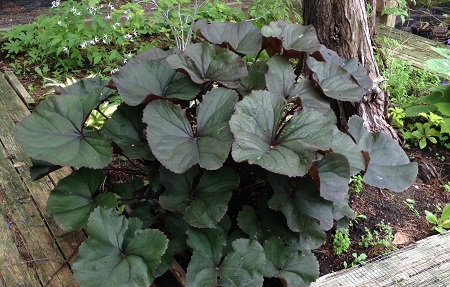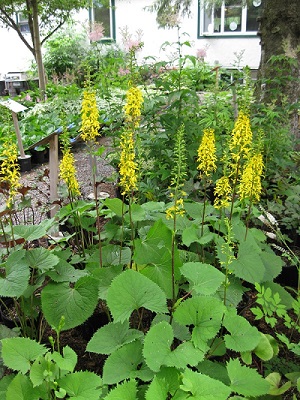 Moisture is a must for dentata Ligularia. In the right location these are a bold and unusual plant. The large flowers are held above the usually burgundy foliage in late summer.
The Rocket varieties (shown on right) send up lovely spikes of rich yellow flowers mid summer. Rockets are more drought tolerant and combine well with Hosta, Brunnera, perennial Geraniums.
Superb for the back of the border or at waterside.

Ligularia d. 'Britt Marie Crawford' (shown on left) is a real favourite in our gardens. The emerging foliage is almost black and very shiny turning to a rich deep burgundy. We spray with ammonia solution to discourage slugs.

All photos taken at our nursery. Inclusion here does not always mean we have in stock.