Return to

Shady A-H
Heuchera
Hosta
Shady I-Z
Ferns
Shady Native
Shady Ground Covers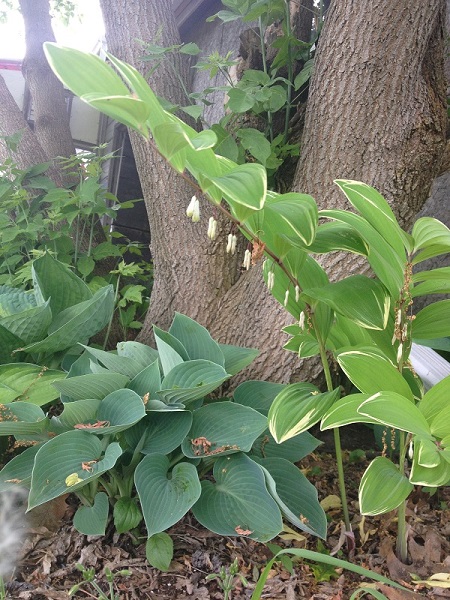 Solomon's Seal are a very old fashioned perennial for shaded areas, and a century ago no garden would be complete without it. The stems are arching with bell like dangling flowers, followed by red berries through late summer.

The variegated version of this plant fills out into a nice foil for Hosta, or we have used it to hide the lower foliage of very tall Aconitum 'Sparks Variety'. Not a water lover by any means. Once established this is an easy care plant.

All photos taken at our nursery. Inclusion here does not always mean we have in stock.