Return to

Shady A-H
Heuchera
Hosta
Shady I-Z
Ferns
Shady Native
Shady Ground Covers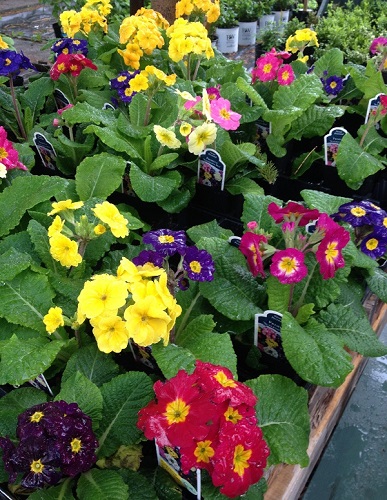 Primroses are easy to grow, and put on a tremendous show in the spring garden. Choose a moist, shady spot free from vigorous tree roots. Good quality soil will be rewarded. Almost all of our Primula re-bloom in September, with a third bloom in November some warm autumns.

The denticulata varieties are very long lived, with a different sort of flower held above the plant.

Some varieties can cause skin rash for sensitive people, best to use gloves for handling plants.

All photos taken at our nursery. Inclusion here does not always mean we have in stock.