Return to

Shady A-H
Heuchera
Hosta
Shady I-Z
Ferns
Shady Native
Shady Ground Covers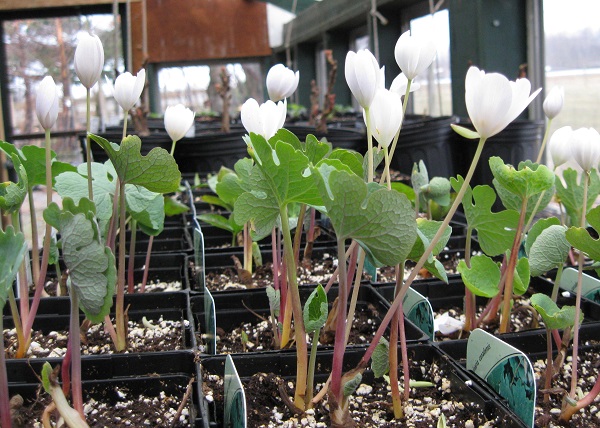 Bloodroot is a treasured woodland wildflower, whose appearance truly marks the start of spring. Plants seem to appear overnight, flower first followed by attractive rounded leaves. Our original plant is over 20 years and going strong. An organic rich woodland soil is beneficial. The name refers to the colour of the root, unmistakably blood red..

Combine with other small woodland natives, Dodecatheon, Primula.

All photos taken at our nursery. Inclusion here does not always mean we have in stock.