Return to

Shady A-H
Heuchera
Hosta
Shady I-Z
Ferns
Shady Native
Shady Ground Covers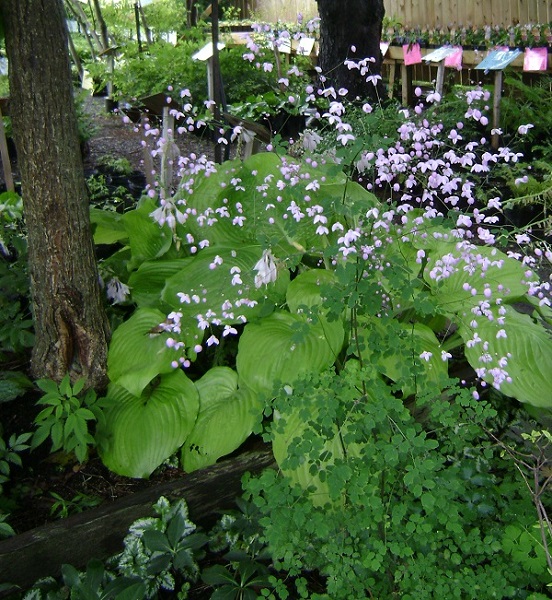 Thalictrum or Meadowrue stands tall in the shady or partly shaded border with stunning clouds of small flowers all over the plant in summer. The delicate looking foliage is lacy and columbine like. Despite it's delicate appearance it is a tough and vigorous plant once established.

We love these and so do our customers....the flavum variety has pale yellow flowers on coarser foliage and blooms in early summer.
Thalictrum delvayi and varieties of it have the most delicate look, combined with long term toughness. We have come across some old neglected plants that had to be over 25 years old and going stronger than ever..
Pair with other tall varieties such as Kirengeshoma or Chelone at the back of the border, or use as a specimen with low ground-cover around.

All photos taken at our nursery. Inclusion here does not always mean we have in stock.