Return to

Shady A-H
Heuchera
Hosta
Shady I-Z
Ferns
Shady Native
Shady Ground Covers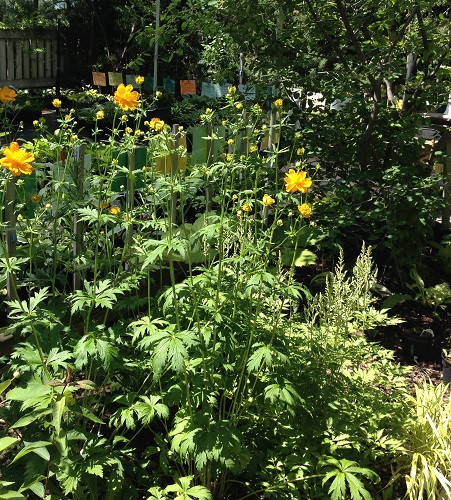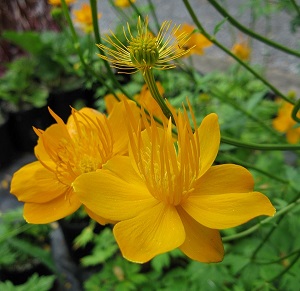 Trollius or Globe-flowers provide wonderful lush flowers in the oranges and yellows. Best grown at the edges of a moist woodland situation, in part shade or in an irrigated situation. A rich soil will also be helpful.

Once established some Trollius get very tall. Ours sometimes flower at eye height.
Combine with Bleeding Heart, Aconitum, Ligularia.

All photos taken at our nursery. Inclusion here does not always mean we have in stock.